Selector can help you find the right fit across your organisation.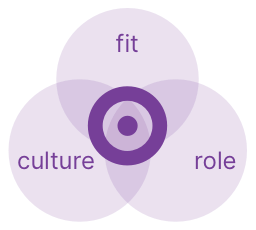 You may be hiring new staff or wanting to get the best out of your current team; Selector's assessments and tailored interpretation advice can help you make better people decisions.
Selector's tools give you the raw material you need to help understand your people, how they operate, learn and interact.